Those of you who have attended any of my classes know that I follow a different theme each class/week or month depending on what is happening in the world and our neighbourhood, and that I love to tie in sayings, quotes and readings. I also love music - I think there is no greater person in touch with their soul than a musician playing from the heart, so I share many different styles of music and colour in my classes.
So when a strong hip opening sequence wrapped up with a particular song and got a strong reaction from a number of my students this weekend, I had to explore this further.
Hip openers are very emotional - they unlock lots of thoughts & feelings in our body, and when combining this with heartfelt verse and a touching song, people can sometimes be scared of the response they feel. Whether they cry, become tired/energised or feel a little blue, this is all great - I know, I know, it might not feel great on the mat, but letting yourself FEEL is wonderful. After all - you are a human being.
So after this particularly eventful and emotional class, one of my students shared with me this gorgeous quote - When did people start living ON the world, and stop living IN it? ...and immediately it resonated.
* When did we stop feeling?
* When did we start existing.. instead of living?
* When is the last time you did something out of the ordinary?
I know that having a few days off on this long weekend was a big change for me. I tend to pack too much into my spare time and get run down alot. It's quite scary admitting that aloud - but yoga teachers aren't averse to being 'human' either - faults and all. So this weekend I'm going to do some LIVING IN THE WORLD - I've booked in to do a Stretch Class at the Sydney Dance Company, which was recommended to me by one of my yoga students (thank you!).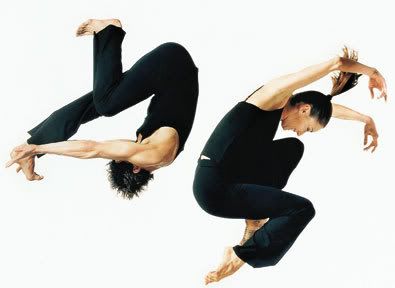 This class combines elements of yoga with stretch components particularly suited to dance. The aim is to develop core strength, ease and openness in the joints and a flexible, well balanced body.
Check it out!
I can't wait to tell you all about and to get some of that buzz back myself. I hope you take care this week to be an active participant IN this world... I look forward to hearing from you all!
stellax