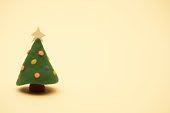 Being surrounded by santa clauses in the streets, chrissy trees in the stores, and tinsel from every hanging possibility, there's no doubt that Christmas is upon us. So it's very fitting that the Pose of the Month at Om Yoga is, of course, Tree Pose. As Cyndi Lee explains, Tree Pose doesn't just have to mean Christmas tree. Taking a moment to 'look up' and around you, notice the trees as they sway in the breeze, one really begins to feel YOGA (union in its truest form). Trees all lean toward the sun and like them, we can all reach toward what is positive and nourishing for us -- people, situations and practices that help us feel strong and fluid, connected to earth and heaven.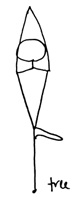 And what better way to celebrate Christmas than with some free yoga? Nature Care College in St Leonards have a fancy new yoga studio and to celebrate, are giving everyone 3 free classes... so take some time to practice your own tree poses and check out the beautiful surrounds of the new studio at Nature Care.
Sending you all our some Merry Christmas vibes - all the best to you and your family.
Namaste, stella x